About
We focus on Telecommunications Network products and solutions, Test & Measurement products and solutions and provide Timing, Frequency & Network Synchronisation technology. All with unparalleled customer service and full life-cycle support.
TelecomTest Solutions (TTS) is a manufacturer's representative & innovative technology solutions provider to the Telecommunication industry. TTS primarily focuses on delivering Communications, Test and Measurement solutions as well as Timing, Frequency and Network Synchronisation solutions to the Lab and to the Field with unmatched customer service and support. TelecomTest Solutions (TTS) is accredited to strengthen Australia and New Zealand's Telecommunications industry through support and service verification. We partner with our customers to offer end-to-end solutions in the Lab and in the Field.

Our consultants have more than a combined 30 years experience, capitalising on a solid foundation of technical expertise and skills to deliver optimal results – we provide solutions to the most unique of requirements in line with varying budgets.

Supported by a strong alliance of technically proficient manufacturers that have been carefully selected, our capabilities are vast and diverse. We offer the solutions required to carry out proof-of-concept evaluations in a lab environment as well as at the edge of your network all the way to the core, at both the physical interface and into the network cloud.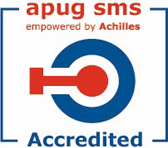 Our solutions cater to Research & Development, Installation, Troubleshooting, and Maintenance for various types of networks, including:
Network Synchronisation Quartz Crystal Oscillators, Rubidium Oscillators
VoIP, Video and Data Network Performance Testing, Monitoring and Analysis
Optical Based Network Performance Testing, Monitoring and Analysis: Gigabit Ethernet, GPON, Sonet, SDH
Copper Based Network Performance Testing, Monitoring and Analysis: TDR, POTS, ISDN, xDSL, SHDSL, SDSL
Wireless Based Network Performance Testing, Monitoring and Analysis: Ethernet, PDH, SHD, WiFi, FSO
Wireless Network and Handset Performance Testing, Monitoring and Analysis
We also offer Layer-2 to Layer-7 test and measurement solutions for Next Generation-based networks, including:
Protocol Testing and Simulation
Network Monitoring
Network Taps and Packet Flow Switch
Network Impairment Emulators
Ethernet Traffic / Packet Generation
We're backed by powerful technology, but our solutions go beyond the technical – our standout quality lies in our people. With a genuine passion for problem-solving, and coupled with resourceful thinking, our customer-centred team cultivates relationships in their every pursuit and is ready to provide exceptional after-sales care with the right tools and know-how.

Let us do what we do best: to help you stay connected.